There seems to be a kind of rush of adrenaline I get when I find something really amazing on sale. After working in retail for approximately 5 years, I've grown accustomed to not paying full price for practically any clothing item (unless it's a really special piece I'm dying to own). So, I tend to wait and wait. At the end, if it's not there then it's not meant to be for the most part.

As you all may know, one of my favorite stores (since Houston has pretty much the worst shopping and customer service ever. YES I SAID IT!) happens to be Neiman's Last Call. The sales associates all pretty much know my name, it's quite sad haha. I try to make it there at least once every two weeks or whenever I get notified of a huge shipment from their sister store Bergdorf's. There are plenty of gorgeous pieces to be found at sensational prices; it just takes a lot of browsing! I love the fact that I can find designers that aren't even found in the main store at the Galleria such as Dries Van Noten, Maison Martin Margiela, Ann Demeulemester, and Givenchy.
After scoring my Alaia's for nearly 80% off, I started to make sure I attended every Purse/Shoe event that they hosted. Most recently, I was able to snag a 3.1 Phillip Lim dress from seasons ago that I have not been able to find and a functional MBMJ Dr. Q bag. Best part: the dress and bag were originally $895 and $595, respectively. I paid approximately $90 for the dress and $200 for the bag. I totally flipped!!! So my entire outfit for today would have cost $3235, but of course that is not what I paid :P Yay for saving $$$! Now, all I have to do is start budgeting and creating lists before going out so I don't impulse buy as much as I do....
I have on: 3.1 Phillip Lim embellished mosaic dress, Dries Van Noten thin black belt, F21 tights, MBMJ Dr. Q Groovee quilted satchel, and Azzedine Alaia red patent cut out booties.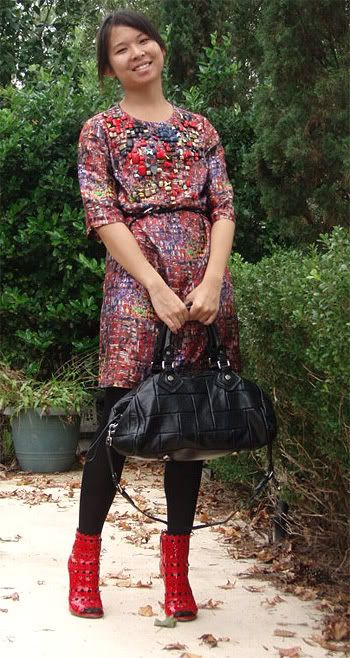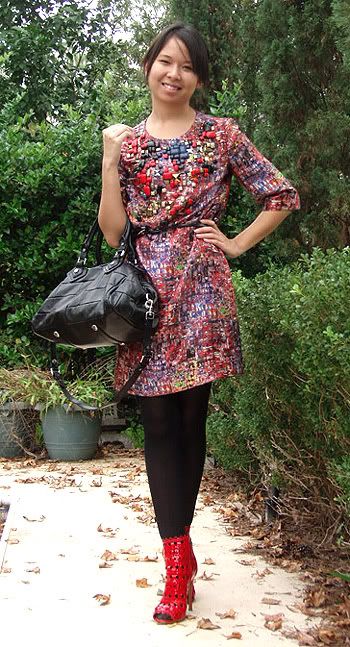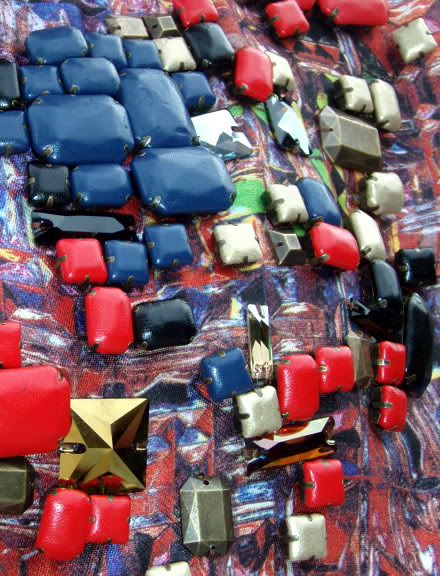 Wow, my hair couldn't be more horrific hahaha. Anyway, I would like to thank everyone who is still reading my practically deserted blog. I swear I always try to find time to update it, and things come up. I need to be zapped or something whenever I skip out on blogging :P Goodnight everyone!
P.S- I really really want this Roberta Freymann necklace. I've been really into statement necklaces recently and I would loveeeeeee to have this <3